Marilyn Monroe said "give a woman the right shoes and she can conquer the world". More recently, we have seen the passion (and addiction) for the shoes of the character Carrie Bradshaw, in the television series "sex and the city", which led to actress Sarah Jessica Parker to launch your own line of footwear. The truth is that most women go crazy for this piece sets and can't resist to have various models and colors in your closet. Here are some tips on how you can make this accessory a style statement!
From the most extravagant to the most classic models, most breeders and international brands launches hundreds of models every year in their fashion collections. But more than invest in new shoes, monetize those who already have and learn how to make new conjugations with your wardrobe.
Thinking on women, seeking more creative solutions and who like to stand out, but without much extravagance, I present some suggestions for easy-to-follow style. Proposals of looks that can use both in your day-to-day as for a special occasion.
Colorful Shoes & Casual
Take the opportunity to put some colorful shoes with your regular work, look at a visual black and white or neutral colors. This note of color will show your creative side, but discreetly, since the shoes occupy a smaller visual space in the co-ordinated.
Contrasting colors
To make a monochromatic look more interesting, try placing a different color shoes. This contrast will draw attention to your feet, but in a balanced way. Use a complementary or opposite color, depending on your degree of boldness and occasion.
Black dress
You see that classic black dress that uses on several occasions? How about adding some flashy shoes to make your more trendy and sophisticated? Choose a model black & white or color and get that special touch with a solution as simple and versatile.
Neutral tones & Color
Bet on neutral tones to your wardrobe – as is the case with the black, white and grey – and then add some color through accessories. Colored sandals and with details win a major role, the more neutral is coordinated. A good example of how you can use a fashion trend with elegance.
Geometric patterns
Have you ever thought to put some shoes on the same geometric pattern (or otherwise) to the remaining visual? This combination shows that it is possible to use different standards in a simple, harmonious and original.
Animal Print
Add some texture to a visual black & white with some shoes animal pattern. If the professional environment is more formal, choose a model in snake skin, which is more discreet. Who wants a casual look, but trendy, you can bet on Leopard or zebra shoes.
Gladiator Shoes
Are a strong trend spring-summer 2015, shoes and sandals to Gladiator. If you work in a casual setting, choose to use Basic sets with this type of footwear, in order to achieve a professional look distinctive and elegant.
Metallic
Nothing better than using a metallic: gold or silver plated, to give a touch of sophistication to a casual look. Super chic, metallic tones combine with all kinds of clothes, from the most classic to blue jeans. Versatile, the metallic shoes are a good investment because they can be used at work or at a special event.
Ready to try out new combinations?
Gallery
Style-Delights: Statement Shoes
Source: style-delights.blogspot.com
How To Style Statement Shoes
Source: ainetagon.blogspot.co.uk
Street Style: Statement Shoes
Source: www.flare.com
14 statement shoes for spring: sandals, heels, pumps …
Source: www.today.com
Effortless Groom Style: Men's Wedding Shoes
Source: onefabday.com
Make a style statement with bejewelled shoes
Source: www.all4women.co.za
Make A Style Statement With High Fashion Shoes
Source: www.girlscosmo.com
21 Head-Turning Statement Shoes to Wear with Your Cap …
Source: stylestories.ebay.com
The Magnificent Statement Shoes
Source: www.thestyle.city
SPRING/SUMMER STATEMENT SHOES
Source: ukfashionreport.wordpress.com
Statement shoes make strides in UCLA campus style
Source: dailybruin.com
Should I buy statement shoes?
Source: www.styleforum.net
14 statement shoes for spring: sandals, heels, pumps …
Source: www.today.com
Simple Shoes Make a Statement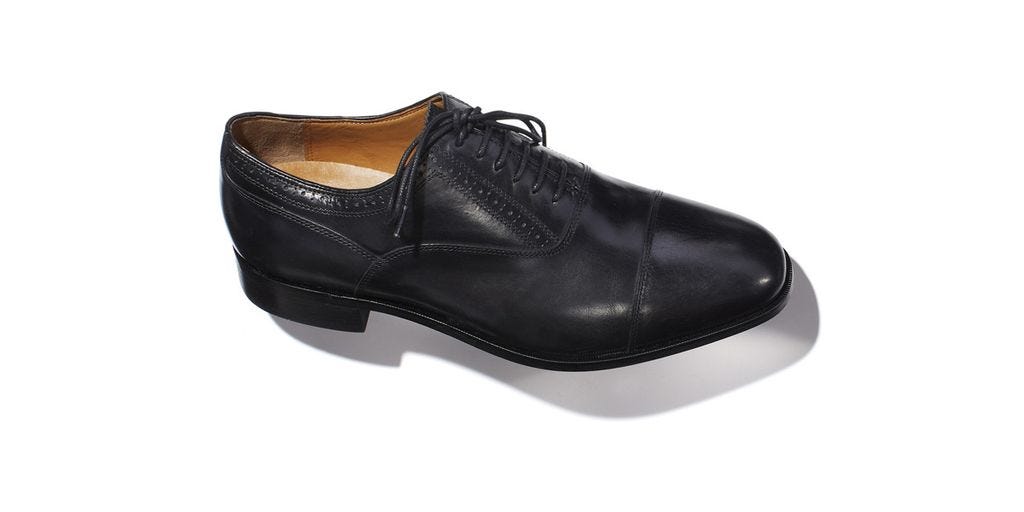 Source: www.esquire.com
Statement shoes make strides in UCLA campus style
Source: dailybruin.com
Statement Shoe Style
Source: www.stylemefancy.com
Statement Shoes For New York Fashion Week Street Style …
Source: footwearnews.com
Statement Summer Shoes | Lookagain Blog
Source: www.lookagain.co.uk
15 Statement Shoes That Are Street Style Worthy – Footwear …
Source: footwearnews.com
The Magnificent Statement Shoes
Source: www.thestyle.city