Find out more about custom books of Short Stories and your author Sandra Noble in this interview to Styleland. A conversation about your course, projects, travel and style.
I met Sandra Noble journalist a few years ago and always caught my attention the irreverent style and your can-do attitude, with a lot of Annie Lennox, short Platinum hair.
Always followed your articles carefully and it is easy to realize that Sandra is a passionate about writing. Knows how to play with words and give them a new flavor, a different aroma, clear and smooth texture, which we want to taste on each reading.
So it didn't surprise me when this year launched the project Short Stories and decided to write custom books, aimed at anyone who wishes to see your story published by sharing testimonies and experiences, but most of all, combining the pleasure of writing to the trips.
I'd like to see your life published a book for yourself or to give to someone special? In Short Stories can have an exclusive edition of a single book or a limited edition with the copies you wish, written by Sandra Noble and executed by craftsmen.
Initiatives like these that make us believe that it is possible to do something different and avoiding the temptation of massification. Because something that is unique is a real luxury. And are words written with feeling to read and reread and, who knows, one day leave as a legacy to future generations.
Sandra Noble, journalist and founder of the project Short Stories
Tell us a little about your professional career?
I've been by radio, television, press, in that order. The last was the relationship that lasted. I served on the staff of the DNA, the daily news, and the SUN newspaper wrote a handful of magazines. Currently, I'm a freelancer and author of the blog www.somewhere.com.pt, where along the pleasure of writing to the trips. This year I launched the Short Stories, a book project.
How was born the project Short Stories?
Wanted to have a project and opened my drawer of ideas, this was one of what was to happen. I gathered my pleasure by writing, the passion for books and papers in a premium product that could transmit emotions and draw attention to what is essential, fighting the Ephemerality of social networks, the main space sharing. It's a way — a little selfish, I confess — to be alienated from the current economic situation and the State of mind little encouraging that. Now I live between love stories, amazing, fantastic travel and lives the make-believe of the infant universe, what more can you ask for?
What kind of edits develop on Short Stories? The customer can choose the cover and paper type?
The client decides he wants an exclusive edition of a single book or a limited edition with the number of copies that you want. In the standard format of Short Stories work with the papers of the Fedrigoni (same as international fashion brands use in packaging), respecting the color if it comes to a love story (Beige), infant (orange) or travel (bordeaux). The Short Stories are performed by craftsmen in the area of binding and gilding of the titles, because I wanted to involve traditions that are lost and that I consider to be an asset to the product. But the books can be customized as much as the customer wants, under budget.
What kind of clients you choose to write a story?
There is a specific profile, what unites them is the will to tell the other person how important it is.
How is the development of an issue with the customer? How long does it take from the first date to delivery of the book?
There's a recipe. As a rule, try to arrange a conversation with the customer to meet the elements of the story — it is important that the person review in history. When the geography makes meeting we exchanged emails, phone calls, etc. Typically, the book is a gift for a special date and try to match. The ideal is to book two months in advance because there are periods in which the stories overlap.
Which values of Short Stories?
From 200 euros.
Anyone who wants to order a book Short Stories, how to do?
Contact me by email — sandra@sillyname.pt — or tm. 96 151 05 88 and follow me on Facebook.
There is a book Short Stories that you have marked.
Amazing lives and stories that seem to arguments of film make us believe impossible.
What are the publications, websites or blogs that you follow and are usually a reference to your work?
Each time that leaves less time for further reading — is the ungrateful part of being a freelancer and was involved in several projects. But I'm still addicted to travel magazines — Seven Leagues, Altair, Lonely Planet, Brown Book … And I follow religiously the site
As a journalist, what was the personality that had more pleasure in interview?
I've always had the privilege to choose the people who wanted to interview and all stood out for being excellent at what they do. I learned from every one of them. Some keep phrases, smiles, confidences. Other tears that arose by unexpected questions. Remember the eyes of unforgettable Kelly Slater and I took your example of not giving up against all odds for they think they no longer had anything to add to the surf and be of older on competition. Continues to be bright and proved to be a romantic writer of love songs and movie arguments. But is greater than the list of people who would like to interview: António Lobo Antunes, Paul Theroux, Dalai Lama, Susan Miller, Pedro Almodovar.
Because of your profession you travel a lot. What are your favorite cities and sites or tips you'd like to share?
Cities: New York, Venice, Shanghai, Marrakesh, Mumbai.
Places: Pantanal, any desert.
What is the best tip to make a suitcase? Do you have any technique or trick to monetize the luggage?
I'm always away from home, like at home. It is a trip of two weeks or two days. Fits all in my bag. All spaces are used finely calibrated, keep shoes and accessories have always sample the products we use. And wrap dresses and coats in silk sheets don't get creases.
You're a person who bet on your image. How did the idea of using the hair short and bleached blond and how people reacted to your new look?
It's not the first time I wear short hair. I'm not afraid of change, on the contrary. It was a way to enter a new year and so happened in one day on December 31. As Marylin I fell in love with the peroxide look girl, until the day …
Reactions: astonishment. Some people still continue to surprise yourself.
That specific care you have with your hair and skin?
The basic ones. Hair: use natural products shampoo, conditioner and gel. Skin: moisturizer, eye contour cream, anti-dark spot and pigment lightening facial sunscreen all year.
What is for you style?
Is to feel good on our skin. The fashions make sense when you have attitude to the take and when we make a different.
How do you define your style?
Eclectic.
On the road, which the women for you have more style?
It's not the style that interests me is the identity, difference: the sensuality of Arab women hidden under veils and traditional clothing; the tradition of butanesas with its kiras (long skirts) and long dark hair; the elegance of the amazing color Sarees Indian …
What are the most frequent errors of style, do you observe in women?
Sinning by excess of mixtures and follow fashions misfits to their silhouettes. Not all have legs for shorts or slim pants.
What are your references to national or international style?
Linda Evangelista, forever. Tilda Swinton, love at first sight. Two women camaleónicas.
What are your favorite garments or accessories? Those that can't pass without them?
Not without bangles, rings and dark glasses, I feel naked. The rest depends on the mood of the day. Now I'm addicted to pants saharienne, jumpsuits and overalls.
What are the parts that will never be part of your closet?
I never say never.
What more value when purchasing parts or accessories?
The cut and quality.
What was your greatest extravagance?
My Marc Jacobs shoes with the inverted heel. I have a few pieces of designers don't consider freaks, but investments, never let me down. And buy them almost always on sale, the best time to invest.
What do you think of fashion in Portugal?
National insurance values talented people and a know-how that matters. Are almost always foreigners see it first in us and bet. The international brands are gaining ground in the face of the apathy of the old fuddy-duddy. We lack the spirit of conquerors and adventurers who took us to run world. There's no point in being the best if we stay locked in place.
Gallery
Woman Hollering Creek and Other Stories by Sandra Cisneros …
Source: www.barnesandnoble.com
Snoozers: 7 Short Short Bedtime Stories for Lively Little …
Source: www.barnesandnoble.com
A House of My Own: Stories from My Life by Sandra Cisneros …
Source: www.barnesandnoble.com
Internal Server Error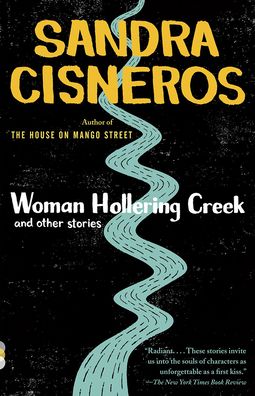 Source: www.barnesandnoble.com
The Complete Short Stories of Ernest Hemingway by Ernest …
Source: www.barnesandnoble.com
Short Stories, Tall Tales by Lorraine Grasso, Paperback …
Source: www.barnesandnoble.com
Great German Short Stories by Evan Bates, Paperback …
Source: www.barnesandnoble.com
Eleven reading and activities
Source: www.slideshare.net
Kurt Vonnegut
Source: www.barnesandnoble.com
Short Stories by Nasser Abuhamda, Paperback
Source: www.barnesandnoble.com
In Kareem's Hands
Source: www.barnesandnoble.com
Short Stories by Edith Wharton | 9780486282350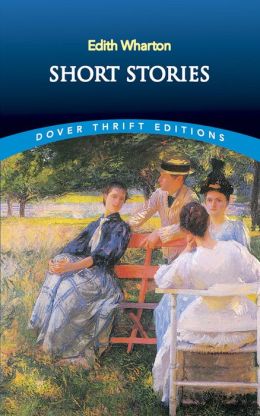 Source: www.barnesandnoble.com
Enraptured
Source: www.amazon.com
Secrets of a Wedding Night
Source: www.amazon.com
KATE DOUGLAS WIGGIN
Source: www.barnesandnoble.com
Stolen Thrills
Source: www.amazon.com.mx
Twisted: Short Stories
Source: www.amazon.com
Lucha Libros: Book of the Week: Woman Hollering Creek by …
Source: luchalibrosnyc.blogspot.com
Best Short Stories Of Theodore Dreiser by Theodore Dreiser …
Source: www.barnesandnoble.com
Short Story: Prophetic Nightmares by Brian Comerford …
Source: www.barnesandnoble.com