Group launched by Japanese brand renews high-performance components at the best cost-benefit
The launch of the intermediate line of the Shimano SLX components group brings many of the features of the affordable Deore XT, durability and compatibility to make it suitable for practically all mountain bikers. The design of the new SLX M7000, which will be available in Brazil from September 2016, was focused on the different styles of MTB that currently exist. Three types of cyclists are served with the gear ratio options displayed: those that prefer a 1×11 speed setting, with a single crown and focus on simplicity; Those looking for an ideal configuration of 2×11 speeds and double crown; Or cyclists who need an optimized gear ratio and the convenience of a triple ratio 3×10 speeds.
Transmission Efficiency-Lightweight and durable, the FC-M7000-11 (1×11 and 2×11) has the Dynamic Chain Engagement technology in the 1×11 version (single crown) to provide greater chain retention, preventing chain dropping, Even on the heaviest tracks.In addition, it was designed for rigidity and to offer a highly efficient and precise gearshift.
In the 2×11 configuration, the next gear combinations ensure that there are no holes in the ratio, allowing the cyclist to maintain an efficient pace across the full range of gears.The configuration options were maintained in cranks with a capacity of 10 teeth (34-24, 36-26 and 38-28 teeth). Single crown users have the choice of 30, 32 or 34 tooth crowns to match two cassette options (11-40 and 11-42 teeth). Type B specifications are also available on double and single-crowned crankshafts to accommodate 148mm rear hubs without damaging the chain line.
The system behind these cyclist-optimized ratios is known as DYNA-SYS11, which mixes shifting technology and Shimano design, allowing cyclists to produce steady and efficient power while maintaining traction and braking. At the same time, the 40-30-22 tooth ratio 3×10 (FC-M7000-10) crank and DYNA-SYS technology, is designed to offer consistent gear shifts with the most efficient ratio and transmission for recreational cyclists of all types.
The new design of the 1×11, 2×11 and 3×10 cranksters goes beyond just aesthetics and design. Improved seals in the central movement reduce water ingress and dirt, increasing durability and maintaining efficiency over time.
At the rear, the lightweight and minimalist 467-gram cassette (11-40 teeth) follows the DYNA-SYS philosophy, allowing the user to make smooth and precise gear shifts and rotate the crown that is more efficient for longer. Those who use 1×11 or 2×11 cranks also have the option of a 11-42-tooth cassette to expand the lighter gearshift options, while those using 3×10 crank systems can choose 11-32, 11-34 or 11-36 cassette teeth CS-HG81-10.
The gear shifts are made by the Rapidfire Plus SL-M7000-11 / 10 ergonomic shifters, allowing up to three gears to be exchanged at one time and it is also possible to shift to the smaller pinions with your thumb or forefinger. This simple but incredibly useful feature also provides consistent and stable front and rear shifts. The I-spec II (SL-M7000-I / SL-M7000-10-I) and I-spec type-B (SL-M7000-BI / SL-M7000-BI) attachment options provide cyclist-fit cockpit options .
Exchangers command and exchanges respond. SHADOW RD+technology offers fast and smooth exchanges along with more stable chains thanks to a rear-shift locking device. The mid-arm rear derailleur (RD-M7000-11-GS) provides a capacity of 41 teeth, while the 10-speed long arm rear derailleur (RD-M7000-10-SGS) has a Compatibility with the triple crank.
The 11-speed (FD-M7020-11) and 10-speed (FD-M7000-10) 11-speed front shifter power was increased to allow for quick swapping with an efficient conduit route and light operation. Options include Side Swing, Top Swing and Down Swing to allow compatibility with shorter chainstays, wider tires and 27.5/29 wheels.
Reliable Scrolling-SLX cubes have been redesigned to withstand all weather conditions and have reliable performance thanks to high quality seals and angular contact balls. The FH-M7000/7010 hubs also feature a refined 360-degree quick-hitch freehub mechanism with 36 engaging positions. The front hubs come with a reduced weight of 189 grams (HB-M7000) or 148g (HB-M7010), while the rear hubs have 384 grams (FH-M7000) or 357 grams (FH-M7010). Both the rear and front hub has compatibility with patterns 110 and 148. Boost
braking Ultimate-The position of the rider Tuned BL-M7000 enables a smooth lever operation, consistent and predictable hydraulic brake system (BR-M7000), and Combined with the SM-RT70 rotors 160, 180 or 203mm, you have a high braking power available in any condition.
In short, the new SLX M7000 group achieves unmatched performance, efficiency, durability and value. Technologies found in Shimano premium components have been transferred to the new SLX M7000 components, letting the rider focus on what matters, taking maximum enjoyment and pleasure out of their pedals.
Gallery
New SHIMANO SLX M7000 groupset expands the possibilities …
Source: baikbike.com
【shimano·slx】shimano slx – TouPeenSeen部落格
Source: toupeenseen.com
Reviews of Bicycles, MTB, Folding Bikes, Road Bikes
Source: www.togoparts.com
New XT, SLX and Deore components expand off-road possibilities
Source: www.rideshimano.com
【shimano·slx】shimano slx – TouPeenSeen部落格
Source: toupeenseen.com
New Deore XT, SLX, Deore, Alivio, Acera & Altus components …
Source: www.premiumcomfort.com
New SHIMANO SLX M7000 groupset expands the possibilities …
Source: baikbike.com
New 2016 Shimano XTR Trail Mountain Bike SPD Pedals Set …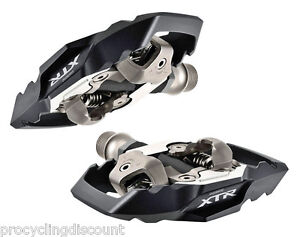 Source: www.ebay.com
SHIMANO XTR TRAIL BL-M9020 LEFT LEVER AND BR-M9020 REAR …
Source: www.ebay.co.uk
Shimano PD-A530-L SPD Trail Clipless MTB Bike Pedal cleats …
Source: www.ebay.com
NEW Shimano XTR Trail Crankset FC-M9020 M9000-2 2x Double …
Source: www.ebay.com
2015 Shimano Alivio & Tourney Groups Unveiled
Source: www.bikerumor.com
New 2016 Shimano XTR M9000 M9020 Race Trail Full Groupset …
Source: www.ebay.com
2015 Shimano Alivio & Tourney Groups Unveiled
Source: bikerumor.com
Shimano MT44 Trail Cycling Shoes & PDM520 BLACK Pedals …
Source: www.ebay.ca
SHIMANO XTR DISC BRAKE SET M9000 Brand New IM9000LFPRA100 …
Source: www.ebay.com
Shimano PD-M530 MTB XC TRAIL Clipless SPD Pedals inc …
Source: www.ebay.com.au
2015 Shimano Alivio & Tourney Groups Unveiled
Source: bikerumor.com
Shimano kicks out new Enduro, Trail, XC & Road shoes, plus …
Source: bikerumor.com
2015 Shimano Alivio & Tourney Groups Unveiled
Source: bikerumor.com