The courses of bicycle mechanics and training of professional mechanics offered by LABICI WORKSHOP aim to promote qualified education on this branch of activity, based on a class model that combines theoretical and practical classes and that allows the student autonomy in the development of their training.
The courses are cyclical and have independent stages, with classes available every month. The student is thus able to make his registration separately, always observing the required prerequisites. This allows the interested parties to reach a wide view of the mechanics of bicycles, starting from the basics of their parts and the tools used in a mechanic, evolving to assembly and complete disassembly of their components, and even achieving specialization in electronic, Suspension, hydraulic brake system, among others, becoming, with this, a professional mechanic of that area that presents constant growth in the labor market.
The LABICI WORKSHOP courses and activities program is based on the practical knowledge that results from years of experience and studies of the professionals who teach the classes, from researches that seek to detect students' interests, as well as from the analysis of what is done More innovative in education and development of bicycle mechanics in Brazil and worldwide.
LABICI WORKSHOP also fosters the interaction among students, teachers and professionals in the sector, promoting the discussion of the topics covered in the class, offering a permanent platform to clarify doubts about the courses and about any problems that arise during the day to day In bicycle mechanics. This dynamic and exchange of knowledge reflects the pursuit of LABICI WORKSHOP in modernizing its courses, improving them according to the evolution that constantly occurs in the bicycle market, always observing the wishes and needs of those interested in the sector.
Meet Our Qualified Teachers:
Carlos Eduardo De Mello Oliveira
Bicycles mechanic with more than 30 years of experience in the industry, working in renowned mechanical workshops in the city of São Paulo, responsible for the performance and supervision of general tasks, as well as quality control and service management. He also took on the role of instructor in the training courses for new mechanics offered by SRSUNTOUR and PARKTOOL, performing procedures for assembly, maintenance and operation of all bicycle parts and components. It has several specialized technical training courses carried out in Brazil and abroad, such as those offered by Shimano – Shimano Service Center, Shimano technical course on wheels, hydraulic brakes, electronic Di2, Nexus gearbox, gearbox and gearbox adjustment;Cannondale suspension course left; Painting course aerografia by Escola Xart; SBCU and Core Specialized Course; Course UBI in suspension FOX in the United States.
Guga Santos
Graduated in one of the most renowned mechanical schools in the United States, the Barnett Bicycle Institute (BBI), based in the state of Colorado, is responsible for training several specialists who work in hundreds of American bike shops. He has experience in bike fit, being certified one of the first schools of this subject in the United States, the BIKEFIT school, located in the state of Washington. As an amateur cyclist, he has participated in several national and international competitions, such as Ironman, Cape Epic, La Ruta, and is aligned with the customer perspective of the bicycle segment.
Location
All classes will be taught at Itararé Street, 295-Bela Vista-São Paulo-SP-CEP: 01308-030-tel.
Located in the central region of São Paulo, access can be made by subway (Consolação Station), buses, and there are parking lots near the place. If you prefer to come by bike, we have a place to store it during the course.
There are several choices of restaurants and hotels in the area.
Courses
Iv) Essential Foundations+Specific Modules+Stage
LABICI WORKSHOP maintains its teaching format in two solid bases, called GENERAL FOUNDATIONS AND ESSENTIAL FOUNDATIONS.
In order to train specialized bicycle mechanics, LABICI WORKSHOP has developed a course that includes the techniques and trainings seen in the ESSENTIAL TRAINING stage, complemented by the specific wheels, suspension and hydraulic brake assembly modules, and completed by an internship Supervised in the workshop that LABICI WORKSHOP offers to its students.
After completing all these steps, the interested party will have a solid training in bicycle mechanics, with control of essential procedures and specific technical skills, mastery of the use of multifunctional tools and equipment, being able to establish the maintenance method to be applied, evaluating the wear and tear of Components, controlling the useful life of materials, respecting technical and environmental standards, besides knowing in detail to assemble wheels, to work with suspension and electronic exchange.
The supervised stage, in turn, will provide the practical application of all the teachings transmitted and is considered an essential step for the future mechanic to consolidate his abilities, observing other professionals of the field and learning to treat objectively the complex situations that involve the maintenance of the Various bicycle models on the market.
After that, the student will feel safe to enter this market that is increasingly relevant in Brazil, as well as enriching his personal knowledge and exchanging, from there, constant information and experiences with his teachers and other students of the course , Since LABICI WORKSHOP privileges the constant learning and professional improvement, encouraging spaces of dialogue so that all learn to interact with their own doubts, becoming agents of their learning.
The total workload consists of 58 hours of course duration plus 40 hours of supervised internship by LABICI WORKSHOP professionals, who will also be responsible for the student's final assessment.
Duration: 58h of practical classes+40h of internship
Monday to Friday from 7:00 p.m. to 10:30 p.m. and Saturday from 9:00 p.m. to 6:00 p.m.
Monday to Friday from 9:00 a.m. to 6:00 p.m.
The internship will be during the day
Classes: April 11 to 22
Investment: R $ 4,250.00
Gallery
As shortage for diesel mechanics grows, HGTC offers new …
Source: wpde.com
ITI in Mechanic Motor Vehicle After 10th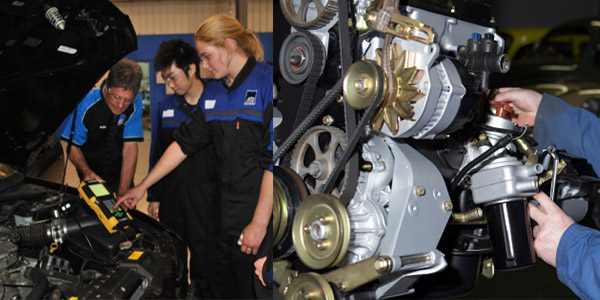 Source: after10thwhat.com
Private Mechanic Horror Stories
Source: www.autoinfluence.com
What Is A Certified Mechanic?
Source: thingsautos.com
How Grads With Service Advisor Training Can Simplify Car …
Source: www.cati.ca
ITI in Mechanic Diesel After 10th | Colleges | Jobs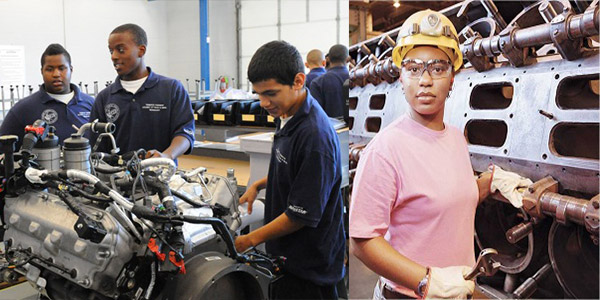 Source: after10thwhat.com
3 Ways Automotive Schools Help You Advance Your Career
Source: www.cati.ca
Heavy Construction Equipment Mechanic
Source: www.jobcorps.gov
Shortage of Auto Mechanics Has Dealerships Taking Action …
Source: www.nytimes.com
Military Mechanic
Source: www.autotrainingcentre.com
Auto Skills Center offers basic auto maintenance course …
Source: www.sheppard.af.mil
RoushYates Engines Partners With UTI To Offer CNC Training
Source: www.enginelabs.com
Motorcycle Mechanics, CCCC
Source: cccc.edu
5 Mechanic Blogs All Auto Repair Shops Should Follow
Source: www.onblastblog.com
3 Top Career Opportunities for an Automotive Technician
Source: www.cati.ca
Mechanic Mechanics Car Manual Training Course PC CD
Source: www.ebay.com.au
Auto Mechanic Mechanics Car Gears Training Book Course
Source: www.ebay.com
Learn Mechanic Mechanics Auto Tools Car Training Course …
Source: www.ebay.co.uk
9 hard-to-fill jobs – Aircraft mechanic (5)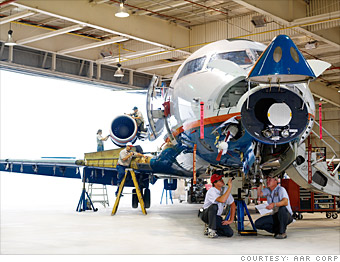 Source: money.cnn.com
Electrical Mechanical Maintenance Engineering Training …
Source: www.ebay.com